Welcome to my stop on the Blog Tour of Sewing Can Be Dangerous And Other Small Threads by S.R Mallery. This is a collection of 11 short stories. Featuring stories from genres like mystery, history, romance and action, this anthology has been highly rated by readers all over the world and has 4.8 out of 5 rating on Goodreads. 
And I am so excited to share this book on my blog today. Also, Sewing Can Be Dangerous And Other Small Threads by S.R Mallery is only 99c/Rs. 63 from a limited time! 
Title and Author: Sewing Can Be Dangerous And Other Small Threads by S.R Mallery
No. of Pages: 276
Genre: Historical Fiction, Anthology, Short Stories, Romance, Mystery, Action
The eleven long short stories in "Sewing Can Be Dangerous and Other
Small Threads" combine history, mystery, action and/or romance, and
range from drug trafficking using Guatemalan hand-woven wallets, to an Antebellum U.S. slave using codes in her quilts as a message system to
freedom; from an ex-journalist and her Hopi Indian maid solving a cold case together involving Katchina spirits, to a couple hiding Christian passports in a comforter in Nazi Germany; from a wedding quilt curse dating back to the Salem Witchcraft Trials, to a mystery involving a young seamstress in the infamous Triangle Shirtwaist Factory fire; from a 1980's Romeo and Juliet romance between a rising Wall Street financial 'star' and an eclectic fiber artist, to a Haight-Asbury love affair between a professor and a beautiful macramé artist gone horribly askew, just to name a few.
Lilac Reviews asked S. R. Mallery how this anthology came to be…
I've come to accept that when it comes to writing, I am a Plotter with a Pantser rising—in other words, my first instinct is to create at least a vague idea of a beginning, middle, and end, but before I delve in, I'm very open to any last minute plot/character changes.
So it was with this anthology. I had already been an avid quilt designer for over twenty years by the time I tried writing my very first fictional piece ever, all about the Triangle Shirtwaist factory fire of 1911.  I called it "Sewing Can Be Dangerous," and my second 'passion' was born. As I sat scribbling furiously in my studio, surrounded by quilts and fabrics, I not only finished that first story, a single lyric from the musical "Gypsy" started running through my brain: "Ya gotta have a gimmick."
So, what could be my gimmick? How could I connect more stories together in an atypical way? I wondered, as I viewed my wall hangings, patchwork pillows, and sewing machine? Wham! It suddenly hit me like a ton of bricks.  Why don't I write stories that all have a small, repeated element, or 'thread,' no matter the time period, events, or characters?
A spontaneous Pantser idea had been hatched and loving history, I decided to research different time periods, focusing on how I could not only insert a sewing/craft idea into each story, I could also develop authentic characters alongside the plots. Thus began the saga of my different genres within this anthology.
As for marketing this different kind of collection, I remember getting quite a few lovely rejections from agents and small publishers, mostly saying they really liked the stories and the idea of the sewing connection, but how in the world could they market this?  Tickled, I laughed.  Too unique? Too eclectic? Perhaps so, yet those comments spurred me on. So I have been marketing the book as it is—an anthology, albeit a 'unique' one, and promoting those various genres up the Yin Yang.  Let the chips fall where they may…
~Buying Links~
Grab the kindle/Nook book at just $0.99 or Rs. 63!
S.R. Mallery has worn various hats in her life. First, a classical/pop singer/composer, she moved on to the professional world of production art and calligraphy.?Next came a long career as an award winning quilt artist/teacher and an ESL/Reading instructor. Her short stories have been published in descant 2008, Snowy Egret, Transcendent Visions, The Storyteller, and Down In the Dirt.
Pinterest:  (I have some good history boards that are getting a lot of attention—history, vintage clothing, older films)
Open Worldwide    
Ends on 31st July
~Organized by~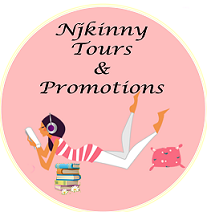 TSU | Pinterest | FB | Twitter | Become a Tour Host